Due to severe server failure at the provider, not all demo sites are operational. Will take some days to rebuilt everything.
Demonstration site - Click on the
for more information
There are no active watches, warnings or advisories
Visit our other weather sites:
Template documentation
and downloads
You find our weather info also at: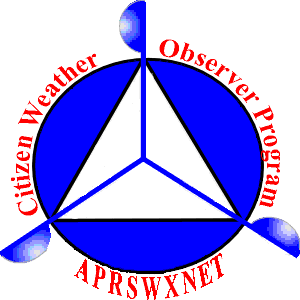 Information from NOAA Storm Prediction Center at this website
| | |
| --- | --- |
| More SPC info on this site: | |
SPC Day 1 Outlook
Updates are issued at 0600 UTC, 1300 UTC, 1630 UTC, 2000 UTC, 0100 UTC - Current UTC time: Nov 26 2020 4:29 am
Convective Tornado Hail Wind <= Move cursor over selections to display the selected graphic below.

Day 2

Categorical Day 1 Outlook



248 
ACUS01 KWNS 260101
SWODY1
SPC AC 260059

Day 1 Convective Outlook  
NWS Storm Prediction Center Norman OK
0659 PM CST Wed Nov 25 2020

Valid 260100Z - 261200Z

...THERE IS A MARGINAL RISK OF SEVERE THUNDERSTORMS OVER A PORTION
OF THE OHIO VALLEY AND SOUTHEAST STATES...

...SUMMARY...
A marginal risk for a strong wind gust or two exists over a small
portion of the Ohio Valley early this evening and a small part of
the Southeast States later during the evening.

...Ohio Valley...

A strongly forced band of low-topped convection with very little
lightning activity persists across western OH into northern KY.
Activity is embedded within strong wind profiles with 50 kt observed
just below 1 km on VWP data. A strong wind gust or two cannot be
ruled out in association with this activity through about 03Z, but
the thermodynamic environment is very marginal with MLCAPE near or
less than 200 J/kg. Further weakening is expected toward mid evening
as activity continues east toward more limited instability. 

...Southeast States...

Models continue to indicate that another round of thunderstorms will
develop later this evening from central through northeast AL into
northwest GA along and just ahead of a cold front as a weak impulse
rotates through the base of the OH Valley shortwave trough. The
thermodynamic environment in this region will remain very marginal
as depicted by the 00Z RAOB from Birmingham. Through 0-2 km winds
will tend to slowly veer and weaken as the primary low-level jet
develops northward toward the OH Valley, vertical shear profiles
will remain strong. Although it is likely that developing storms
will be at least slightly elevated above a stable surface layer, a
strong wind gust or two cannot be ruled out.

..Dial.. 11/26/2020

$$

        

Day 3

Day 4
This is an optional block. Switch it on/off in your settings-file: $SITE['bannerTop'] = false; or $SITE['bannerBottom'] = false;

You can display ads, any other important text or photo's using text / html or PHP code.

You can place one or more at the top and or bottom and it can all be different for content / size .